Featured Didou Scrap
Dis nous en un peu plus sur toi ? ton prénom, ta vie, tes passions ?
Je m'appelles Dorine, j'ai 21 ans et suis en 2ème année de BTS. Je souhaite devenir travailleur social.
Je suis passionnée par le scrap, la photo, la lecture et les activités manuelles : fimo, dessin etc
Tell us a little more about you … your first name, your life ? your hobbies???
My name is Dorine, I'm 21 yo and I'm student in order to become a social worker.
Depuis combien de temps pratiques-tu cet art ? sur quel logiciel ?
J'ai appris le scrap digital il y a plus de 6 ans, ma grand mère en faisait.
J'ai débuté avec photofiltre, puis gimp en 2013 et Photoshop Element en 2014.
For how long do you do this art ? With which program ?
Since 6 years, my grandmother showed me this art. I began with photofiltre (french program), in 2013. I began to use Gimp and in 2014and at least I decided to learn Photoshop Element.
Qu'est ce qui t'a amené au digiscrap ?
Le plaisir d'améliorer les photos, de les mettre en scènes, et de ressortir les vieilles photos.
What brought you to digital digiscrapbooking ?
Pleased to enhance photos, to put them into scenes, and to use the old pictures.
Donnes nous 5 termes pour définir ton style :
Coloré, simple, varié, doux et amusant
Give us 5 words to define your style:
Colorful, simple, varied, sweet and fun
Si tu devais choisir un des tes produits et un seul, lequel serait-il ? Pourquoi ce choix ?
Le dernier kit, car je suis fan de l'été, des lunettes de soleil !
Tout simplement parce que j'adore la palette, il correspond vraiment bien à ma vision de l'été
If you have to choose one and only one of your products, which would it be ? Why this choice ?
I choose my last kit because I love summer and sunglasses ! This kit fits perfectly with my vision of summer.
Pourrais-tu nous présenter 4 de tes pages CT préférées ?
Can you present us 4 of your favorite CT pages ?

Azéline

Scrapbxl

Lima
Gina
Et à part le scrap, fais-nous partager ton morceau de musique préférée du moment !!
And, apart from scrap, can you tell us your favorite song at this day ?
Passenger – Let her go
https://www.youtube.com/watch?v=RBumgq5yVrA&feature=kp
Pour finir, quelle est ton proverbe préféré ?
« Quand on veut, on peut »
And, finally, what is your favorite quote ?
When there's a will there's a way!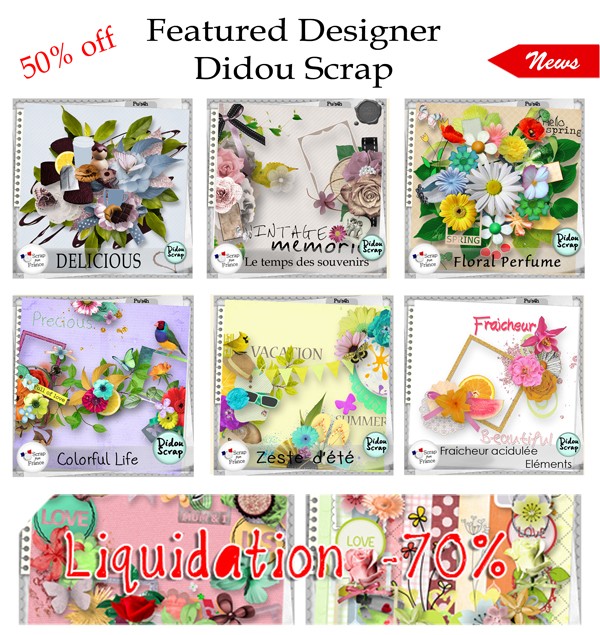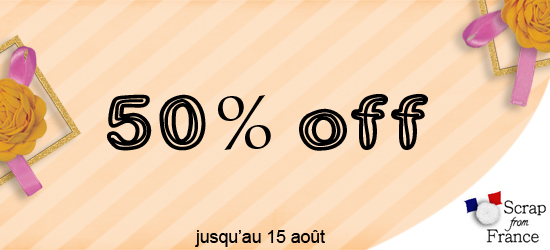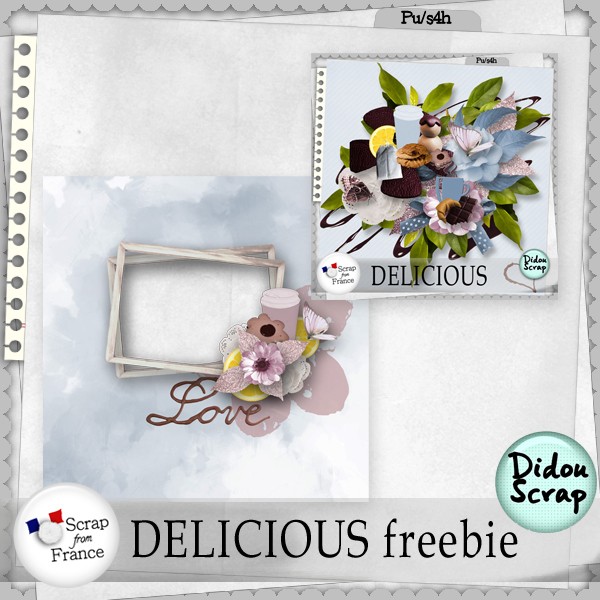 ---
---
AADesigns : 40 % jusqu'à la fin du mois
Angelique's Scraps : 50 % jusqu'au 15 aout
Black Lady Designs: 25 % jusqu'au 15 aout
Didou Scrap: 50 % jusqu'au 15 aout
Kittyscrap : 50 % jusqu'au 17 aout
Leaugoscrap: 35 % jusqu'à la fin du mois
Lumik: 50 % jusqu'à la fin du mois
Mellye Creations : 50 % jusqu'à la fin du mois
Rieneke : 40 % jusqu'à la fin du mois
Stephy Scrap : 20 % jusqu'au 15 aout
Thrifty Scraps : 33 % jusqu'à la fin du mois
---
---
NEWS NEWS NEWS NEWS NEWS NEWS NEWS NEWS NEWS
---
---
FREE WITH PURCHASE
Leaugoscrap vous offre son kit « Vintage Butterflies » pour tout achat de plus de 5.00 euros en boutique…faites-vous plaisir. A rajouter directement depuis votre panier.
Leaugoscrap offers her kit « Vintage Butterflies »for a purchase of 5.00 euros on store….don't hesitate. Add it directly from your Cart.
Don't forget that we have an excellent reward point system !!!!
N'oubliez pas que nous avons un système de points très avantageux pour nos clientes !!!!
---
---
FACEBOOK GROUP
Venez nous y rejoindre sur le FB group , nous rencontrer et discuter avec vos designeuses préférées…et surtout nous montrer les pages que vous faites avec nos créations. Nous adorons toutes voir vos pages!!!
 Join us on FB group … you are more than welcome to share with us the beauties you've done with our creations. Come meet us and ask questions to your favorite designers. We will enjoy your beauties for sure…
---
---
NEW CHALLENGES // NEW CHALLENGES
Les nouveaux challenges sont en place..rejoignez nos designeuses et montrez-nous vos pages pour gagner de magnifiques cadeaux!!!
New challenges are on…join us and show us your beauties, you may win some amazing products!!!
Un pack specail de Word Art par Christaly pour le challenge …rejoignez-nous  !!!
A special Word Art pack by Christaly for the challenge…come join us!!!
---